Is Sons of the Forest Steam Deck compatible?
Is Sons of the Forest Steam Deck compatible? If you regularly use Valve's portable powerhouse, you're likely itching to find out whether the survival horror sequel works on the handheld. To save you from any frame rate frights, we've put the cannibal caper to the test using the mini monster, but you might want to hold off before playing on the go.
In a way, Sons of the Forest system requirements serve as a heads-up, as they'll help you run the wretched open-world romp. Thankfully, you won't need the best gaming PC to visit Endnight Games' eerie island, as the list is relatively tame. That said, the Steam Deck isn't an ordinary entry-level rig, and recommended specs won't paint a complete portable performance picture.
Is Sons of the Forest Steam Deck compatible?
Yes, Sons of the Forest is Steam Deck compatible, but it'll make the portable PC sweat. To prevent performance slideshows and boost fps, you'll need to scale back settings to low, and optimization issues currently hamper the handheld experience. It also feels like using the best Steam Deck dock is off the table, as you likely won't be able to play the game at resolutions beyond 720p.
Just because you can play Sons of the Forest on Steam Deck, doesn't mean you should, and there are a few handheld hiccups that serve as a barrier. For starters, you'll likely experience single-digit frame rates when there's a lot going on, and the game can cause a complete system crash.
While the open-world sim could be one of the best survival games to release this year, it looks and feels like a game from the mid-2000s on the Steam Deck. Even if you can avoid the aforementioned Sons of the Forest crashing issues, you'll likely have to endure sub-30fps gameplay and less-than-stellar visuals. Compromises are a given when playing PC games on the go, but we'd suggest waiting for an optimisation patch this time around.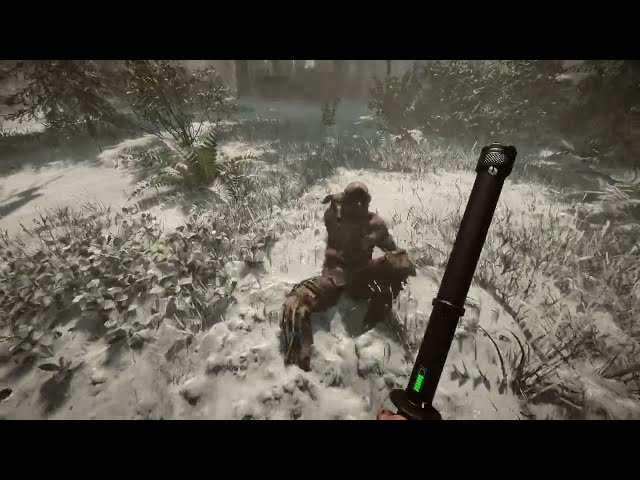 It's worth noting that Sons of the Forest is still in early access, and it could gain better Steam Deck support further down the line. We're also still waiting for Valve to weigh in on whether it thinks the game is Unsupported, Playable, or Verified, as the storefront page currently lists compatibility as 'Unknown'.
Planning on playing on PC? Check out our best Sons of the Forest settings suggestions before diving in. We've compiled a collection of Sons of the Forest tips and tricks to help you craft your way to safety. Naturally, you'll also want to check out the best Sons of the Forest weapons to fend off the island's ravenous inhabitants.