Fantastic retro FPS game Amid Evil gets expansion pack and VR edition
Love retro FPS games that harken back to the glory days of Doom, Quake, Hexen, Heretic, and old-school Duke Nukem? Then you might already be familiar with throwback Amid Evil from the team at New Blood Interactive. Along with a big discount in the Steam Spring sale, there's even more on the way with the announcement of both an expansion pack style DLC and an Amid Evil VR release date that sees the shooter rebuilt from the ground up for virtual reality.
Coming from the New Blood publisher collective behind games including Dusk and Ultrakill, Amid Evil is just the kind of outlandish FPS chaos that will make old-school PC gaming fans incredibly happy. Packed with ridiculous magical weaponry to unleash upon the hordes of evil across a range of gorgeous, diverse open levels that are – of course – stuffed to the brim with secrets and mysteries to discover, Amid Evil is quite simply a delight.
Now, the whole game has been rebuilt from the ground up for virtual reality as Amid Evil VR. New Blood says, "This is not some half-baked version of Amid Evil ported to VR, this is the real deal," and it certainly looks like it from the trailer below. Weapons can be equipped to either hand, allowing you to lash out at your foes with its range of lightning tridents, spinning axe blades, energy swords, and cyber bowling balls.
Amid Evil VR releases on April 20 on Steam and the Meta Quest store. It supports the Meta Quest 2 along with SteamVR, meaning it should be compatible with many of the best VR headsets such as the Valve Index and HTC Vive. More details, along with where to preorder, can be found on the New Blood website.
That's just the tip of the iceberg, however – the original Amid Evil is getting an "expansion pack style DLC" titled Amid Evil: The Black Labyrinth. It's a full prequel to the events of the main game, where players will journey to the eponymous Black Labyrinth in order to defeat the keeper of the aptly named Axe of the Black Labyrinth. This expansion currently has no date, although you can wishlist it now on Steam.
Those of you who are intrigued by everything going on here and haven't played the original Amid Evil yet are in luck – the base game is currently on sale with 70% off on Steam, meaning you can pick up a modern classic for just $5.99 USD / £4.79 GBP, although you'll have to move fast as the offer ends on March 23.
If you're interested in diving deeper, a New Blood FPS trilogy bundle gives you Amid Evil, Dusk, and Ultrakill for 52% off, meaning the three-game package is just $31.25 / £24.20.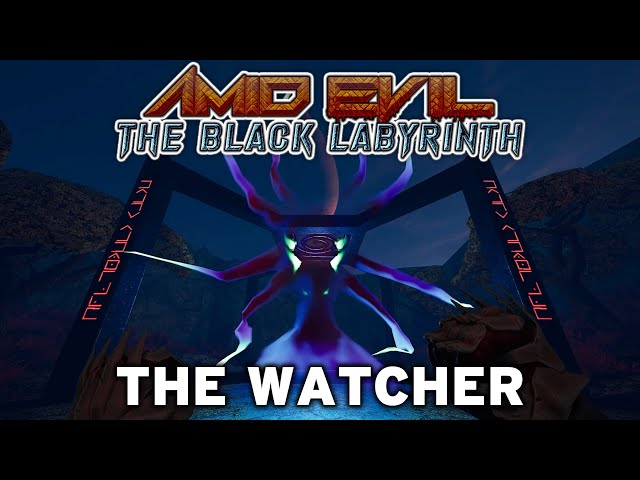 For something a bit different, New Blood is also in development on a Fallout-style isometric RPG with a rather eye-catching retro-futuristic aesthetic. If that's not enough for you, we've picked out more of the best classic PC games that you can play in 2023 along with the best VR games on PC.