Counter-Strike 2 announced by Valve with playable test
It's here. It's finally here. The Counter-Strike 2 release date is upon us. FPS game and Steam creator Valve has just released the first Counter-Strike 2 trailer, showcasing maps, features, and our initial glimpses of the rebranded CSGO Source 2. You can check it out below.
Counter-Strike 2 will release in summer 2023 and be available as a free upgrade for CSGO.
After weeks of waiting and so much speculation, Valve confirms Counter-Strike 2 with a trailer outlining changes to the maps.
Counter-Strike 2 is set for a release in summer 2023 but a limited test period begins today for select CSGO players. In a release sent to PCGamesN, Valve outlines everything coming to CS2.
"Counter-Strike 2 is the largest technical leap forward in Counter-Strike's history, ensuring new features and updates for years to come," Valve says. "All of the game's new features will be revealed when it officially launches this summer, but the road to Counter-Strike 2 begins today as a Limited Test for select CS:GO players.
"During this testing period, we'll be evaluating a subset of features to shake out any issues before the worldwide release. Counter-Strike 2 arrives this summer as a free upgrade to CS:GO. So build your loadout, hone your skills, and prepare yourself for what's next."
Valve outlines how to be selected for the official Counter-Strike 2 playable test:
"Players are selected based on a number of factors deemed important by the Counter-Strike 2 development team, including (but not limited to) recent playtime on Valve official servers, trust factor, and Steam account standing," the developer says.
If you have been selected, you will receive a notification on the main menu of CSGO. More players will be added to the limited test over time. Players will be still be able to access and play CSGO while the Counter-Strike 2 test is happening.
All of the CSGO maps have been overhauled with Source 2, giving them whole-new visuals. Maps have been split into three categories. 'Overhaul' maps have been entirely rebuilt in Source 2 from the ground up, and include Overpass. 'Upgrade' maps retain their geography from CSGO, but have been retouched using Source 2's lighting and physics technology – Nuke is confirmed as a Upgrade map.
Lastly, 'Touchstone' maps like the classic Dust 2 are used to highlight some of the visual changes between CSGO and CS2, and have received a light overhaul in terms of some effects and textures, but otherwise remain entirely unchanged.
All of the Source 2 tools and rendering features will be made available to community map makers in Counter-Strike 2.
Smoke physics have been rebuilt as well as lighting and other dynamic effects. Smoke will now disperse when you shoot through it and fill the environments more realistically.
Movement and shooting will also no longer be affected by server tick rate, providing a much smoother CS2 experience all round.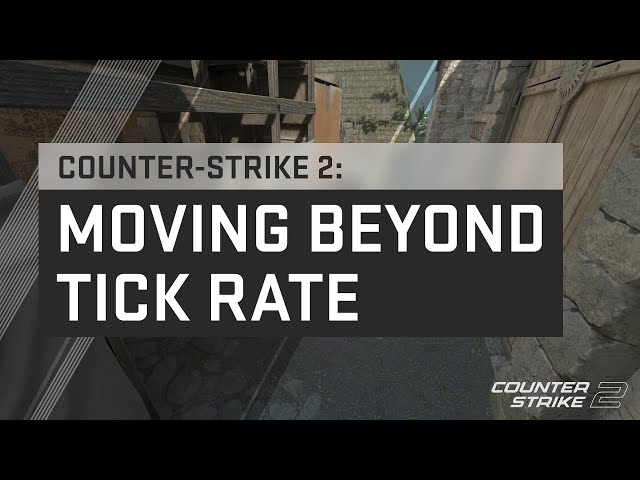 Blood and hit effects have been reworked to be more "readable" over distances. In fact, blood sprays have been redesigned so that they will be "directional" – if you see a splatter on wall, you will be able to tell from which direction the person was shot, giving you a sense of where the threat may lie.
When summer hits and CSGO transitions into CS2, you will still keep all of your items, only now they will be visually enhanced using Valve's latest engine.
"Bring your entire CSGO inventory with you to Counter-Strike 2," Valve says. "Not only will you keep every item you've collected over the years, but they'll all benefit from Source 2 lighting and materials.
"In addition to supporting legacy models and finishes, all stock weapons have been upgraded with high-resolution models, and some weapon finishes take advantage of these new models."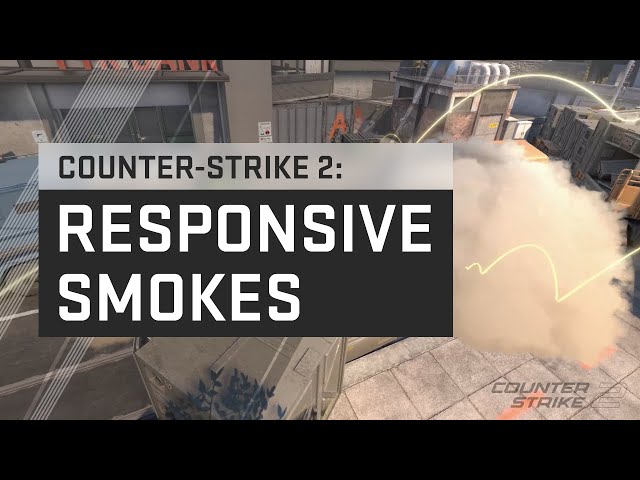 The audio has been overhauled as well as physics items and the entire Counter-Strike UI. Although the limited test is only available to some players, it will give Valve the chance to smooth some of CS2's features before the summer 2023 launch. You can check out the Counter-Strike 2 official website here.
Definitely time to get those CSGO crosshairs, and also start grinding those CSGO ranks. You don't want to be behind the curve when Counter-Strike 2 launches.