Cities Skylines 2 is real, and Paradox is dropping it very soon
That's right, Cities Skylines 2 is coming from the original game's developer Colossal Order, after the immense success of its city-building game and a constant stream of DLCs and expansions. Oh, and Cities Skylines 2 is also out this year, too.
Cities: Skylines 2 is real, and it's coming from famed Cities: Skylines developer Colossal Order, which is arguably the top city builder of its class.
Described as "a modern take on the city building genre," Cities: Skylines 2 comes with fully realised transport and economy systems, loads of construction and customisation options, and even bigger modding capabilities than ever before.
Cities: Skylines 2 is set for release on PC and consoles later this year.
"The Cities brand has been an important part of Paradox's catalogue of games for over a decade. Cities: Skylines is a profound success, selling millions of copies, welcoming more than 5.5 million new players just last year, and setting the foundation for Cities: Skylines 2," CEO of Paradox Interactive Fredrik Wester says.
"With unprecedented amounts of customization and player control, Cities: Skylines 2 will continue to push boundaries for the city-building franchise."
There was a lot on offer during the Paradox interactive showcase, with a whopping three new games, four expansions, and plenty of gameplay reveals shown off during the showcase. It wasn't just Cities: Skylines 2 developer Colossal Order either, as Shadowrun Trilogy developer Harebrained Schemes showed off its newest game, The Lamplighters League.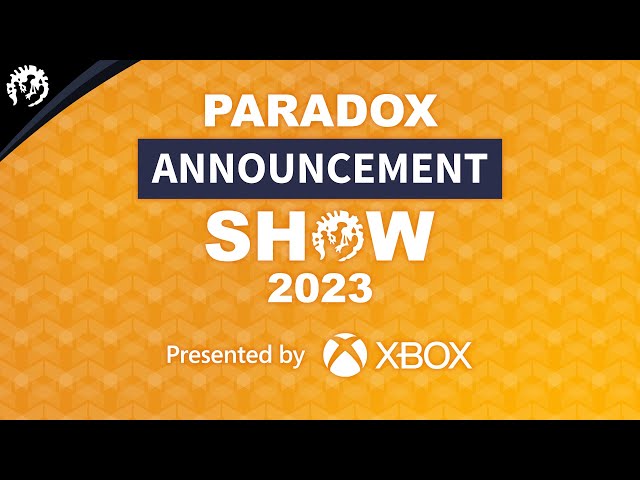 If you've also been wondering about Victoria 4 and Vampire: The Masquerade – Bloodlines 2, Paradox Interactive actually made it clear ahead of the show that neither of these titles would be making any sort of appearance – sorry to break it to you here.
While a lot of us were naturally hoping for a Cities: Skylines 2, or something close to it, Paradox did have fun with this expectation prior to the show, tweeting in response to a fan asking for confirmation: "Uh… confirming a Colossal Order logo in the Paradox Announcement Show?"
If you want even more from similar genres to Cities: Skylines while you're here, we've got lists of the best building games and management games available on PC right now, while you wait for Cities: Skylines 2.